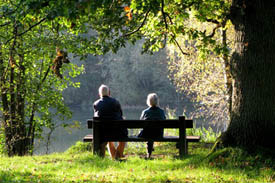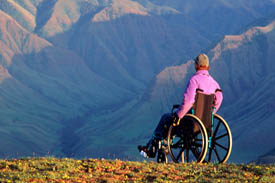 CUSTOMIZED TRAVEL ADVENTURES
UNIVERSAL ACCESSIBILITY
ROAD NANNYS™ CHAPERONE SERVICES
SCENIC COUNTRY CRUISES™
ESCORTED ERRANDS AND APPOINTMENTS
SKILLED AND PERSONAL CARE SERVICES
NATURAL WANDERS™ DISCOVERY TREKS
CATERED CAMPSITE MANAGEMENT
OVERNIGHT TRAVEL ACCOMMODATIONS
SEASONAL RECREATIONAL ADVENTURES
HUNTING AND FISHING TRIPS
EDUCATIONAL / HERITAGE EXPEDITIONS
SPORTS AND CONCERT TOURS
SCHOOL'S OUT™ STUDENT SHUTTLE
SERENITY QUESTS™
Liberty Livery provides accessible and responsibly exceptional transportation and travel adventures for children, families, small groups and solo travelers to destinations near and far. Travelers can do what they want in comfort and dignity while enjoying personally fulfilling access to wildlife and the great outdoors. We arrange schedules and itineraries to balance time for exploration, shopping and relaxation with pre-planned activities like concerts, sporting events, theme parks, historical tours, and recreational adventures. Packages are customized to accommodate individual capabilities and preferences.
Travelers who wish to utilize our specialty services can be discreetly attended, walking or rolling, to and from their destinations. For those whose physical conditions keep them home-bound and who dream of going places again, we have an intrepid, experienced staff of licensed nurses and licensed nursing assistants to bring your dreams to life. Our nursing motto is to be INCREDIBLE when were needed, and INVISIBLE when we're not.
In addition to our inclusive specialty travel excursions, we schedule affordable and responsibly exceptional door-to-door livery service to events, appointments, connections, and destinations throughout the Northeast, New York, and southeastern Canada. Ask us about accessible overnight and frequent rider accommodations.
When you're ready to talk about getting out on the road with us, a registered nurse can visit you at your convenience to discuss your travel ideas and assess your needs. She will bring along lots of ideas for minimizing problems that restrict your freedom to travel.Whether your plans are local or cross-country, our wheels are turning to drive adventure, mobility and joyfulness into your life.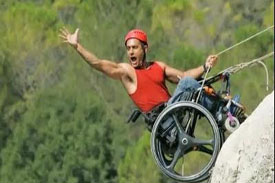 Call 866-ON-A-TRIP with your travel and recreational ideas to find out for yourself just how far you can go.